Female Teachers Caught Sleeping With Students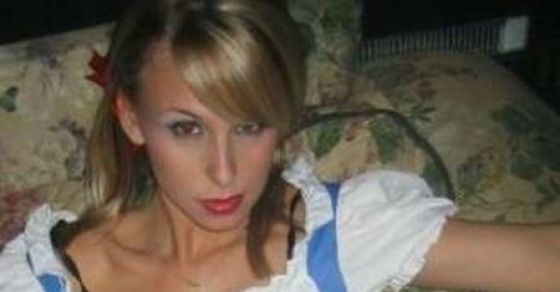 #1
Arrested on the final day of school, Hope Jacoby was taken in for having a sexual relationship with a boy between 14 and 17 years old. This was confirmed once a picture of her was found on the male student's cell phone. The 23 year old physical trainer at Tustin High School went free on bail, but was tried for oral copulation with a minor and unlawful sex with a minor.
#2
Amy Northcutt and her husband, Justin Northcutt, were arrested for sending lewd text messages to a 16-year old female student and then arranging to have group sex with her.
#3
In Stockton, California,Christina Oliver 24 was arrested for having sex with a 16 year old male student. The parents of the teen contacted the police with concerns about her sexual relationship with their child. She was arrested near their home. 25,000 bail.
#4
Cameo Patch was arrested for having oral sex with her 17 year old male student. The 29 year old high school substitute teacher was arrested in January 2006 after the police heard that Patch had gone on a date with a 17 year old student and performed oral sex on the boy after ONE DATE.
#5
Amy Beck, 33, a Social Studies and English teacher, and mother of three,faces up to seven years in prison for having sexual intercourse and "teaching oral sex" to her 14 year old male student.
#6
Elizabeth Stow, 26 and cute in a pony tail, was a high school English teacher who was arrested in April of 2005 after school officials investigated the rumors of sexual relationships between Stow and a few male students. That's right, a FEW. Prosecutors alleged that Stow had sex with three 17 year old students and was charged with unlawful sexual intercourse and oral copulation with a minor, illustrating exactly what she'd been "stow"ing all along.
#7
25 year old Spanish teacher and former Miss Texas contestant Amy McElhenney was accused of having sex with an 18 year old male student. The age of consent in Texas is 18, but there's a law forbidding teachers from having sexual relationships with students regardless of their age. The grand jury refused to find her guilty of an improper relationship with a student since the text messages colored their relationship as endearing and flirtatious, but she did lose her teacher credentials.
#8
Amber Jennings, 30, a Massachusetts teacher, emailed nude photos of herself and one video to a 16 year old male student. She served 2 years probation.
#9
Christine Scarlett, 40, plead guilty to five felony charges for her seduction of 17 year old Steven Bradigan ,who happened to be captain of the Strongsville High School football team when the relationship began in 2002. She also gave birth to his son in 2003.
#10
Autumn Leathers, who is extremely into SM according to most people's fantasies and NEVER holds still for a picture seriously, no better, non-blurry pictures of her exist, was 24 year old high school English teacher who was arrested in August of 2008 for having sexual relations with a 16 year old student.
#11
In June of 2008,29-year-old Cara Dickey, who kind of has a confused-Anna-Kournikova thing going and is arguably the craziest person on this list, was let go from her teaching position after school officials somehow discovered "romantic" texts between Dickey and a 14-year-old male student. They disappeared together later on in the day, after the texts,but were found the next morning. Dickey was found sleeping in her car and the boy was found in a local mall, probably celebrating, right? Wrong.
#12
Christine Marie Johanson was charged for having sex with a 15-year-old male, she was 35 at the time. She was given one year in jail
#13
Danielle Walls was 26 years old when she began an affair with a 16 year old student. She admitted to giving the boy cocaine and alcohol and having sex with him at multiple locations --including his car --over the course of an 8-month period.
#14
Katherine Harder a 31-year-old high school language arts teacher, who decided to teach one of her 17-year-old students the language of love...in a car in the parking lot of the school. Police caught them in the act of conjugating vowels and arrested Harder, just as she was teaching the young boy how to pronounce her last name.
#15
The oldest offender on this list, 40 year old substitute teacher Lisa Robyn Marinelli was caught having sex with a student when the student walked out of her car, zipping his pants up. She gave the boy a pair of her underwear as a gift. She first started being interested in the boy when her 15 year old daughter started dating him. She was sentenced to a year of house arrest.
#16
Sussex County elementary school teacher Lindsay Massaro, 26, taught 8th grade students. She was accused of having sex with a 15 year old boy in her car and then in her bedroom after the victim's father reported it to the authorities. The relationship was consensual.She faces parole supervision for life.